At The Pointless Pencil, education is in our DNA. Over two years ago, an adventurous and determined teacher named Iris Garcia had a bold idea: to hit the road with a pop up shop and distribute top-notch, name-brand classroom decorations for teachers just like her! 
    She believes that each classroom is a blank canvas; A place ripe with potential for creative expression. Where students will strive to create beautiful learning. The way teachers fill the empty space, the classroom, also constitutes their identity. The classroom is their canvas, and they bring their minds and souls to the task of teaching. The classroom is much more than a job; it is an extension of their creative selves. Few people have the opportunity to do work that is as meaningful and creative as the work done by a passionate teacher facing an empty room, and their students are all the more enriched because of it.
---
Since 2015 we have provided our local community with quality classroom decor. We now proudly ship our products nationwide, while still sticking to our roots! Each shipped package is hand-packed and sealed with care straight from us. So whether you shop from our pop up shop or from our website, we guarantee that you will receive the best possible customer service.
---
Now, our town may be small, but it is BIG in character and rich in history!
    With so many great stories to tell, our favorite is the one about the Cotulla teacher who later in life became President of The United States!
    Lyndon Baines Johnson was born on August 27, 1908, in central Texas, not far from Johnson City, which his family had helped settle. Growing up, he felt the sting of rural poverty, working his way through Southwest Texas State Teachers College (now known as Texas State University), and learning compassion for the poverty and discrimination of others when he taught students of Mexican descent in Cotulla, Texas: In 1928, Johnson took a break from his studies to earn more money for his college tuition. Just twenty years old at the time, Johnson spent a year teaching mathematics and history to twenty-nine fifth, sixth, and seventh graders at the C.A. Welhausen Elementary School in Cotulla, Texas. As the school's only male teacher, Johnson was soon promoted to principal. He held this position until his return to SWTTC in 1929. 
     When Johnson visited the school on November 7, 1966, he recalled that there were only "five teachers here in the Welhausen public school. We had no lunch facilities. We had no school buses. We had very little money for educating people of this community. We did not have money to buy our playground equipment, our volleyballs, our softball bat. I took my first month's salary and invested in those things for my children."
    Johnson carried his experience in Cotulla with him for the rest of his life. His year at Welhausen, which provided him with his "first lessons in the high price we pay for poverty and prejudice," inspired his later work with civil rights and higher education opportunities for all Americans.*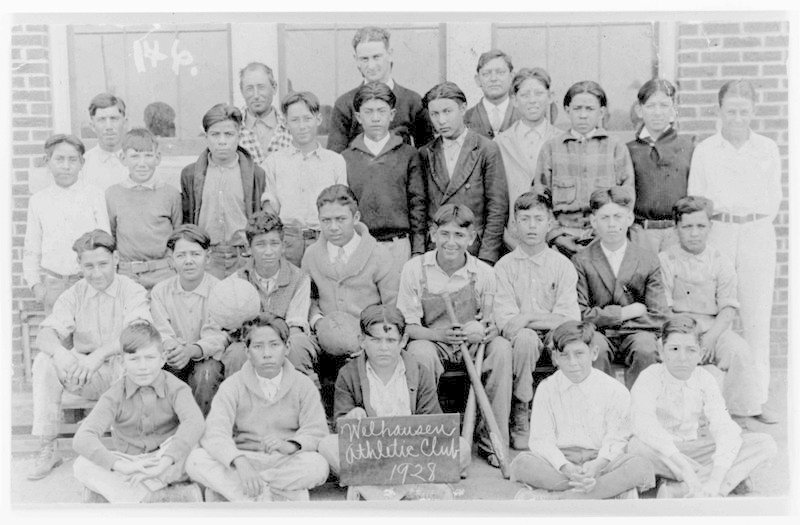 ---